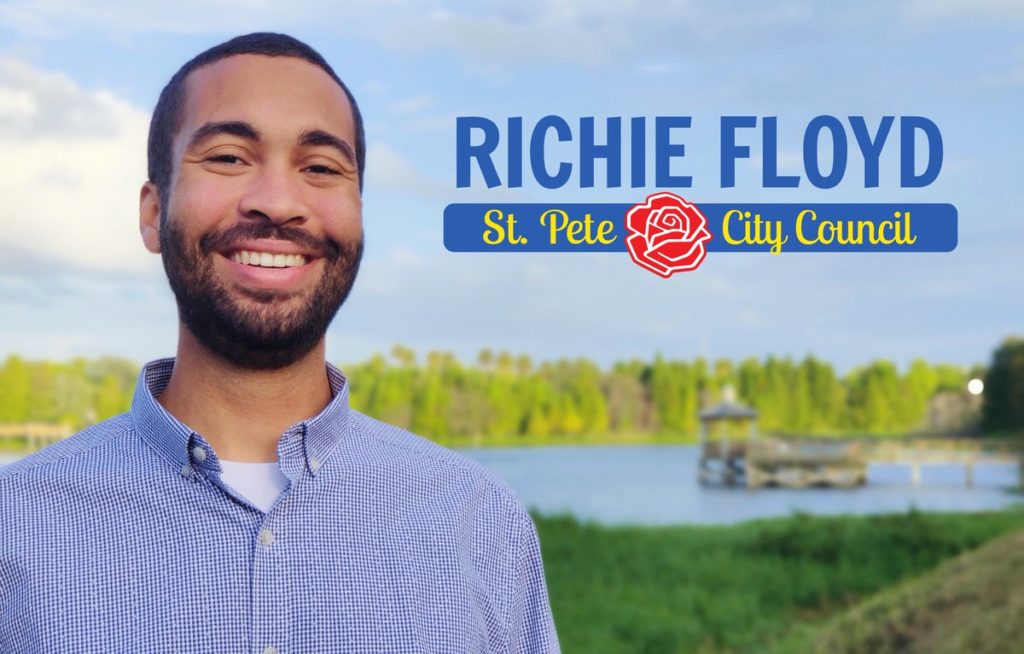 The Richie Floyd Campaign for St. Pete City Council
Tampa DSA has endorsed and is campaigning for Richie Floyd! Richie is a teacher, and a member of our comrade chapter across the bay Pinellas DSA! We are excited to support a committed DSA member running for local office in the Tampa Bay region.

We advise you to stay tuned to our upcoming events for campaign actions!